Developing an online identity and visibility, such as having a website or social media account, is becoming a standard for businesses nowadays. For example, when hearing the first time of a professional or a company name, people usually go online and search the person or the company's name. In Japan, institutions such as banks require a corporate website URL so they can know more about your company and service. Many people choose companies or professionals that are more visible online than the ones who are not.
That said, many companies and professionals sign-up for a free website, sign up for social media accounts, and that's it – they think they have enough online presence already. However, with more companies getting online and with so much information people are receiving every day from the internet (social media, youtube, etc.), building an online identity is not as easy as this. As technology progresses, it is getting more difficult to build your identity online and be easily discoverable by people. Here, we provide you some tips on how you can be ahead with other companies and build a strong identity and online presence in Japan.
1. Get a .jp domain name – one that is easy to remember domain.
If you are serving mostly customers from Japan, using a .jp domain is recommended. Japanese people, for example, trust .jp domains more than other domains. Having a .jp domain means that your business focuses more on Japan customers and therefore, it makes you and your product and services feel more local or "closer" to people living in Japan.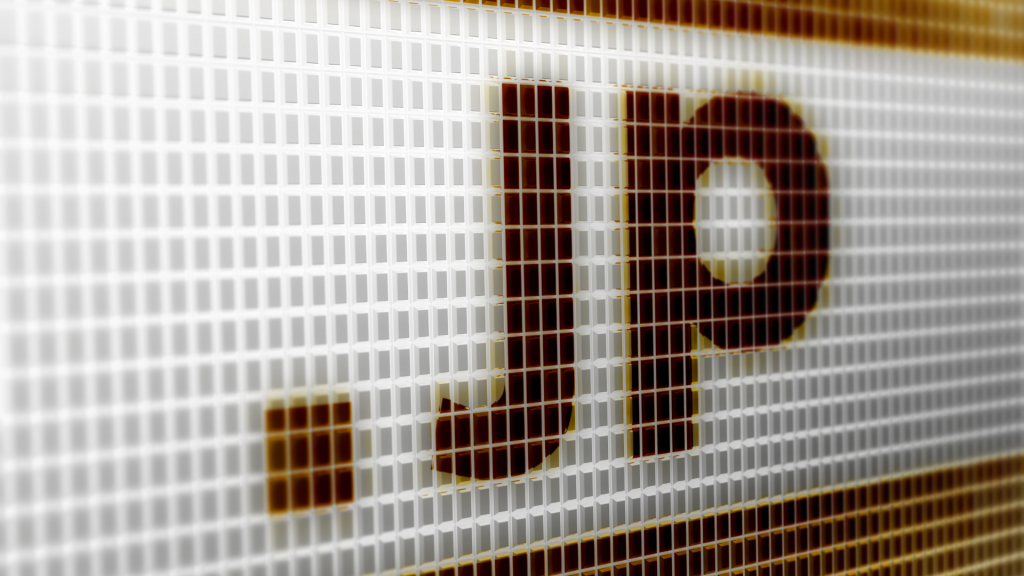 Also, it is important to use a domain name that closely describes your company or your service. It must be as short as it possibly can and should be easy to remember. This is actually another reason why it is good to use .jp domains – many .com domains are already taken and you might be able to easily find a more descriptive domain when searching for .jp ones.
2. Use a responsive single-page website vs multi-page website
People nowadays scroll more than click. With more people using mobile phones to browse, scrolling a page is easier than clicking a link. This means that a good design of your website is to have a single homepage than a multi-page website. The site must be also compatible with all devices – mobile, tablet and desktop (responsive).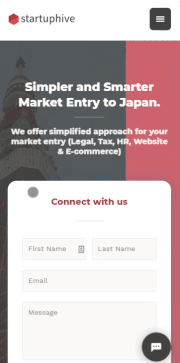 Make good use of your brand colors, space, blocks and images to properly arrange the sections of the homepage. Write a story but don't put too much information. Put only the most important ones that matter to your customers. This can include your company slogan, description of your service and product, testimonials from customers, and most importantly your CTA (Call-to-Action – see below).
3. Have an Effective CTA on your homepage
CTA or Call-to-Action (a marketing term) is a button or an interface on your site that delivers concise, actionable direction to your customers. Many websites, especially in Japan, have so much information but doesn't have a CTA. Because of this, many people abandon the website without taking action and with so much information fed to people every day, there is a little chance they will go back again to your site.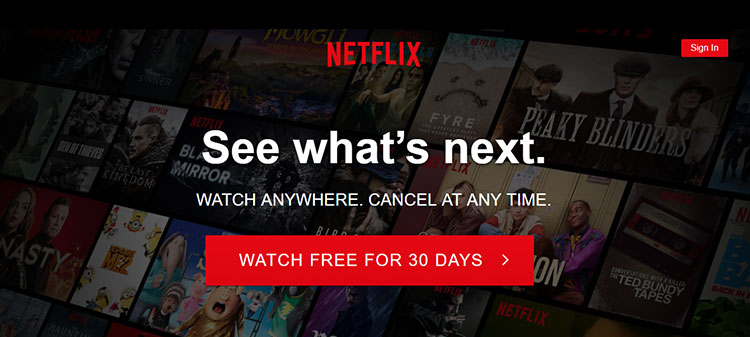 Having a good introduction and information on your site doesn't mean that people will take action immediately and connect with you. If there is no CTA, or if it is difficult for your customers to sign-up for your service or product, they will easily get tempted to leave your site.
Take some time to design a good CTA, this can be a "Book Now" button, a contact webform, or a "Buy Now" link. Take note that the design and placement of your CTA are also important factors for your customers to take action.
4. Host your website in Japan for faster loading or use a CDN
Choosing your host is also an important factor for your website presence. Choosing the wrong website host can have a permanent negative impact on your site's performance. Search engines such as Google now use page speed as a ranking factor. Slow-loading of a website makes it easy for people to leave.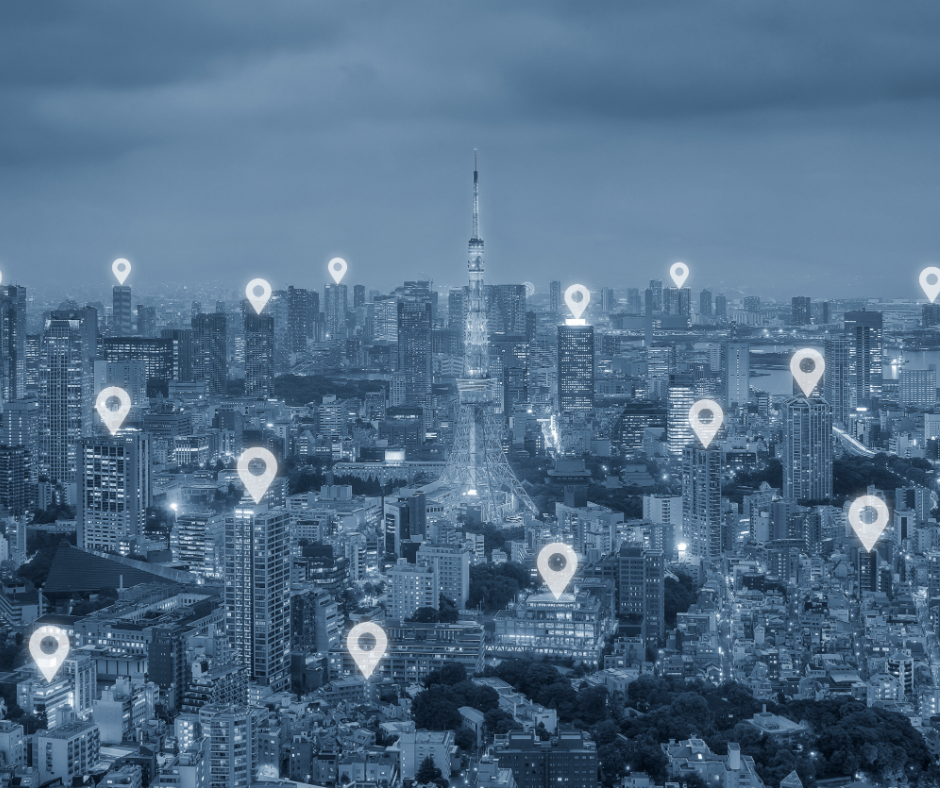 One of the biggest factors affecting your page speed is the actual location of your host. Many companies are easily tempted to use US-based hosts such as hostgator and bluehost, mainly because Japanese hosts' website are only served in Japanese. By using these US-based hosts, daily internet transactions from your customers in Japan traverse more than 10,000 kilometers. On the other hand, hosting your website in Tokyo means few kilometers of data transmission between your computer and the server if it is hosted in Tokyo.
If you are serving other countries as well, it is advised to use a CDN (Content Delivery Network) such as Cloudflare. With CDNs, your site's content is replicated and stored in multiple servers around the globe for faster delivery to your customers in a particular region of the globe.
5. Use WordPress for easy deployment and blog content publishing
There's a reason why 35% of the websites in the world are powered by WordPress. Besides of being an open-source CMS, wordpress proved to be easy to use for almost every individual and business. WordPress is also SEO-friendly and therefore, wordpress-powered sites have more chances of being seen that the ones that are not.
WordPress started as a blog publishing tool but it has evolved and became a tool also for site development and e-commerce. Almost all types of online service can now be hosted using WordPress.
6. Make your Site Multilingual
If you are only using English on your website, you are losing more than 70% of your potential customers. Many institutions such as banks also require a Japanese site as part of the sign-up process. People are comfortable using a service if it is using their mother language.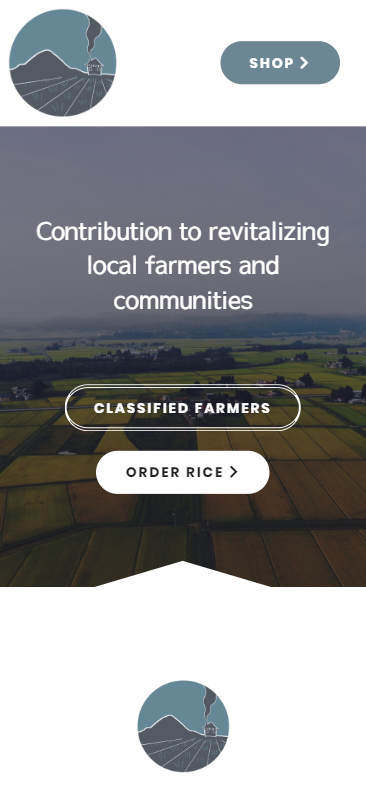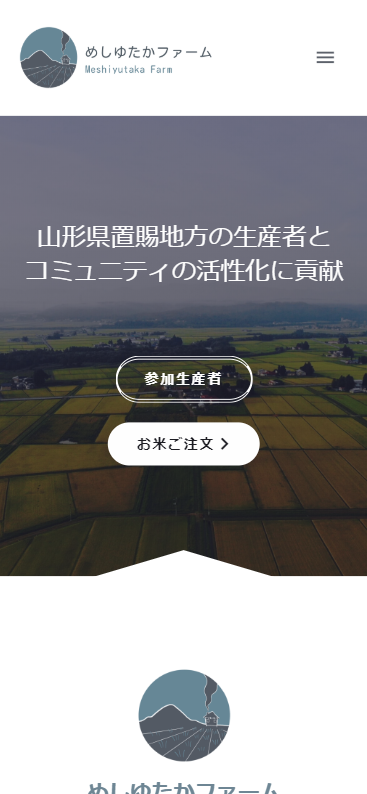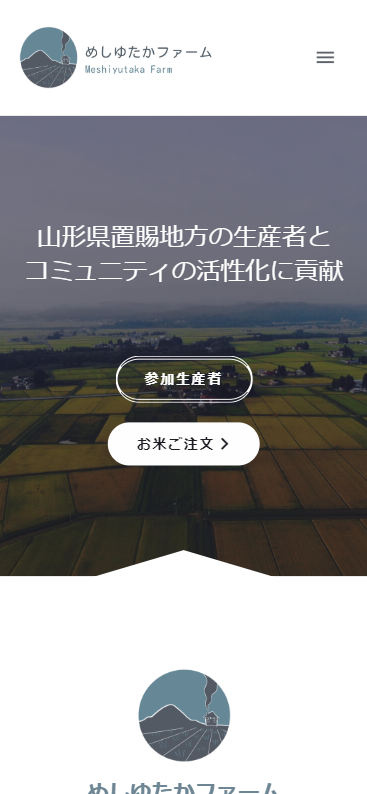 7. Make use of QR Codes on your business cards and marketing materials
Most people now browse websites using their mobile phones. With most mobile phones equipped with a camera, scanning a website's QR Code is much easier than typing the site's URL. Putting QR Codes on your business cards, postcards, and even invoices, can surely help increase your online visibility. If you join events such as conferences or meet a prospect, sharing your business card with a QR code gives a good impression and a good way to easily share your online identity.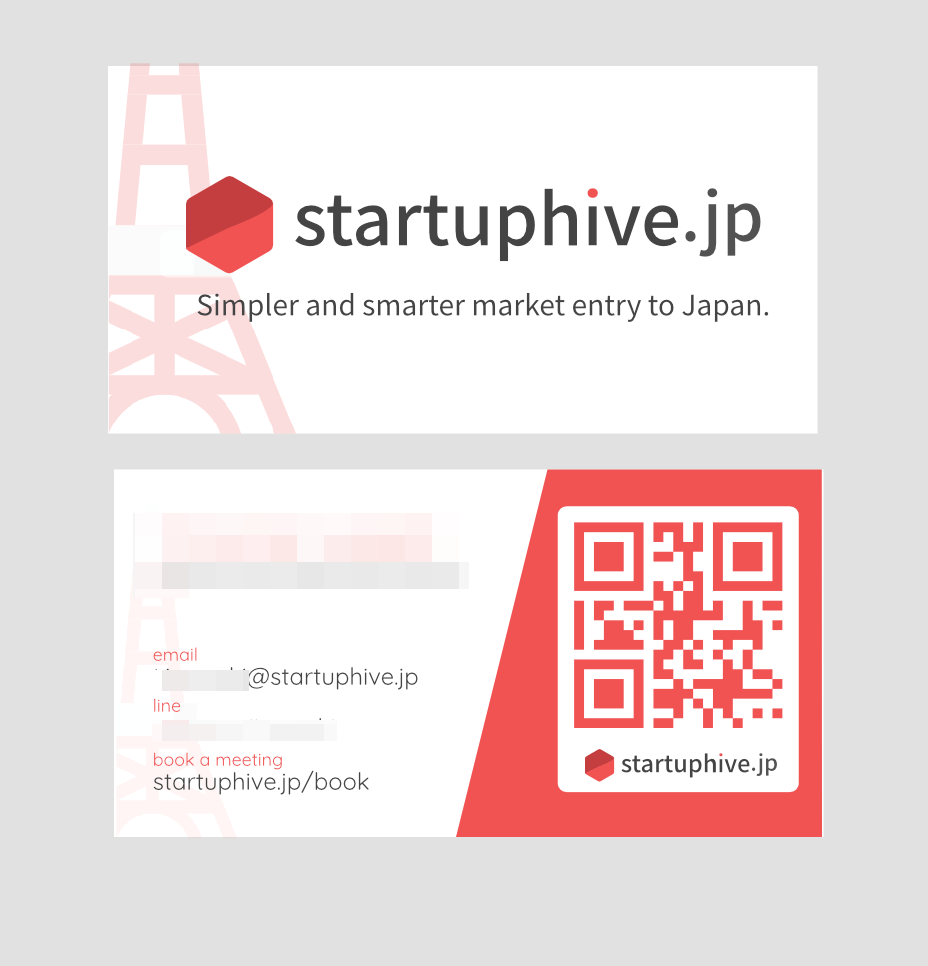 This is especially important in Japan where exchanging business cards is still a typical custom. You will be exchanging business cards more often in Japan and putting a QR code on your business card means increasing both your online and offline visibility.
8. Perform Search Engine Optimizations to your website
Search Engine Optimization is a very important step for your online visibility. Many people use Google to search for services and products they need. In Japan, doing SEO can be more complicated than doing it in the US. In addition to Google, Yahoo is also used by Japanese users. Language also makes it more complicated. If you need your site to be visible to the Japanese market, words with Japanese characters such as Katakana and Kanji needs to be included as well to your target keywords.
To perform SEO, guidelines set by Google, and by Yahoo need to be followed. You may need an SEO professional to properly perform this step.
9. Sign up for Social Media Accounts and Link your Website (and vice versa)
It cannot be denied that more people are now spending most of their time using Social Media. In fact, many argue that you do not need a website as you can just sign up for social media accounts. This is in fact not the case as your website is the place where you can properly show your identity, your brand and the full description of your service. And the role of your social media accounts is to increase your site's visibility by sharing your websites on each social media account you signed up.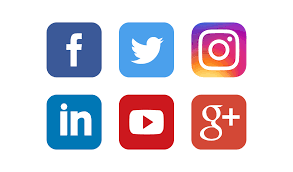 This said it is important to link your website to your social media accounts. If you are performing Search Engine Optimization, you will realize that this step is also mentioned in the SEO guidelines. It is also important to note that doing the reverse is also important, that is, linking your social media account URLs on your website, is equally as important. This is because people who reached your site by other means (such as Search Engine, or direct referral), will probably want to follow you in one of your social media accounts and therefore, more ways for your customers of being connected with your business.
The choice of which social media service to sign-up depends on your business and the desired audience – this can include Facebook, Twitter, LinkedIn, and Instagram.
10. Use Online Ads such as Facebook Ads or Google Ads
If you have enough budget for marketing or advertising, consider signing up for online ads. If you want to be more visible via search, you can pay for Google Ads or Yahoo Ads to step-up your visibility. If you want to become more visible in Social Media platforms, you can sign-up for Facebook Ads or Twitter Ads. LinkedIn's ad service is also a good choice if you want to target professionals.
Of course, the more you pay for these ad services, the more people are reached. However, it is important to set a budget limit and filter in your ad campaigns. For example, you can filter people by age, by region or by interest depending on the ad service you are using. It is also advised to work with an online marketing consultant if you are not sure how to set up your ad campaigns.
11. Make use of online groups and marketplaces
There are now many online services where you can join a group of like-minded people or with people having the same purpose. This includes Facebook groups, meetups (meetup.com), and closed forum sites. There are also many marketplaces that allow you to share your product or services and showcase them to a certain group of people. For example, there are marketplaces for freelancers (e.g. Upwork), designers (e.g. Behance) and language teachers (e.g. Italki).
By joining online groups and marketplaces, you get closer to your target audience and therefore, the higher the probability you will find someone who will be needing your service or product.